Meet the Team at Joy Dental Center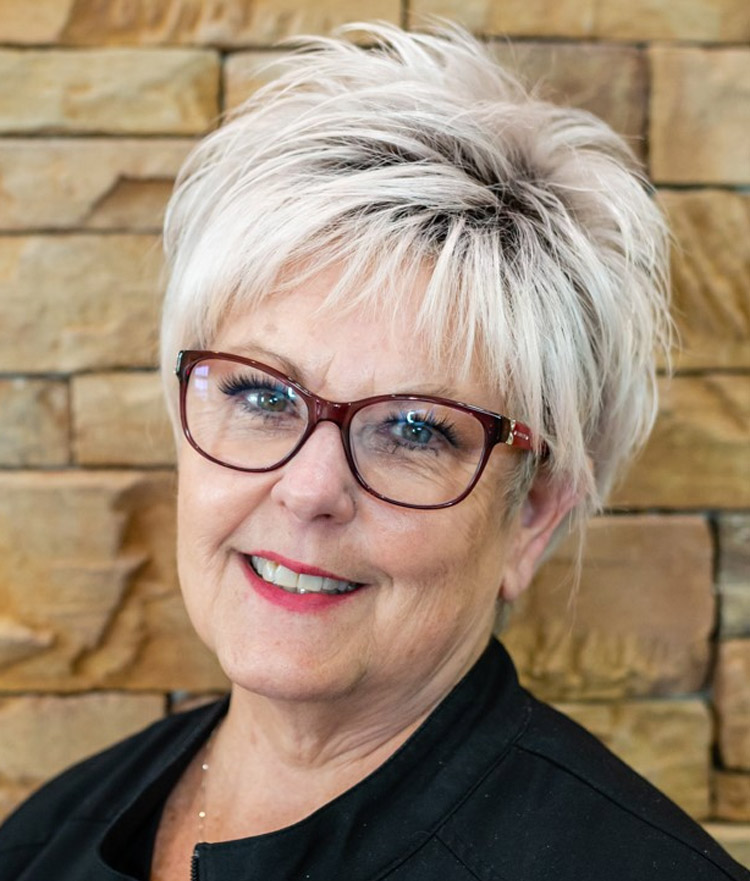 Anna

Office Manager
Anna is a native Houstonian and grew up with a love for learning and a passion for people, which led her into the dental industry. Her family is her pride and joy. She is married and has 3 grown children, two sons and one daughter and seven beautiful grandchildren. Anna and her husband reside in League City, Texas. Outside the office Anna enjoys cooking for her family. One of her favorite things is the family dinners they enjoy together on Sunday. She is also a great lover of basketball too. Her oldest granddaughter plays on the Lady Breakers AAU team and for Clear Falls High School, so she attends a lot of basketball games!

Anna comes to us with many years of Dental and Administrative experience and has had the pleasure of working with Dr. Cumberbatch since 2006. She loves what she does, working along side our great staff and our wonderful patients brings her true joy. Anna has the duty of looking after both her family and the family we are here at Joy Dental Center. She has found the perfect balance between work and home; both have lead her in the direction of achieving her dreams. Anna strives to make all aspects of Joy Dental Center cohesive to provide you with an unparalleled experience. She is excited to get to know each and every one of our patients, she believes they are all members of our family.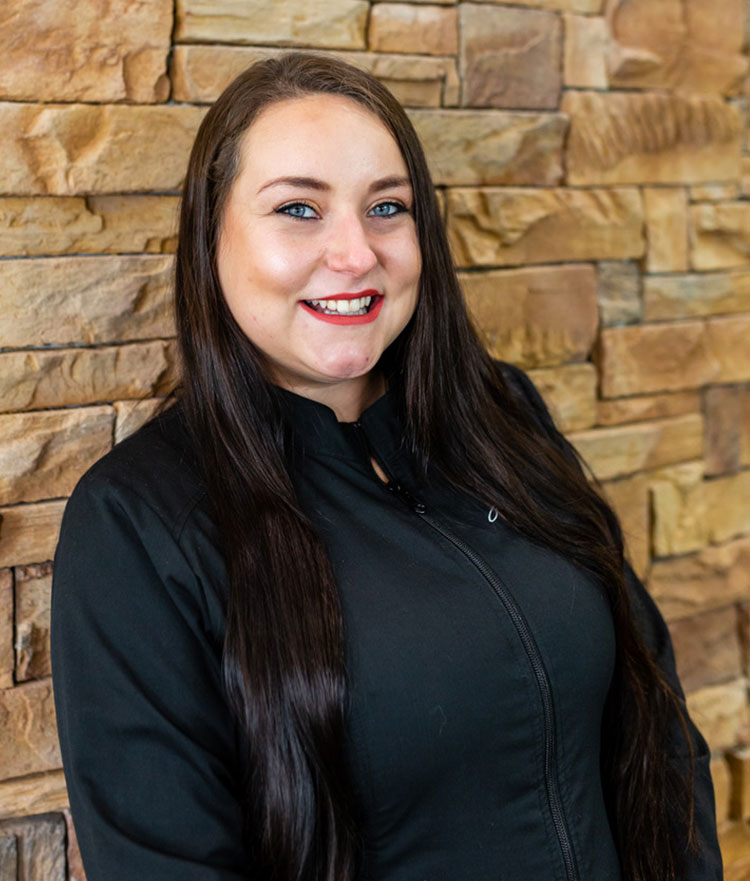 Courtney, RDA

Insurance Coordinator
Courtney is one of our lovely dental assistants alongside coordinating insurance for our patients. She was born in New Hampshire and moved to Baytown, TX in 2016. Courtney graduated in the top 6% of her high school class; more so, continued her fast track to success earning her Associate of Arts and Dental Assisting certification, graduating with honors. Currently, she is pursuing her Bachelor's Degree.

Joy Dental Center was one of Courtney's internships where she fell in love with our family atmosphere and our genuine love for our patients. She shares our passion for new innovative technology and patient care. In her free time she likes to volunteer in the community, visit the Northeast coast, spend time in nature and with animals.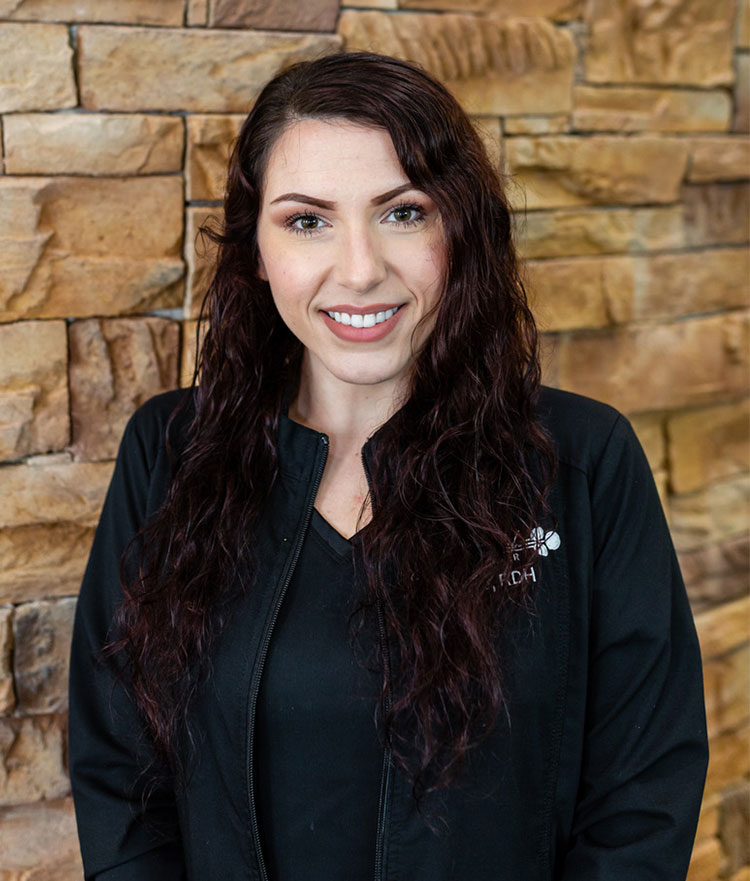 Kate, RDH

Dental Hygienist
Kate is one of our newest additions to our Joy Dental Center Team. She travels from Port Arthur, Texas each day to work because she truly loves working in dentistry and has a huge heart for every patient! Kate obtained an Associate of Applied Science Degree in Dental Hygiene from Lamar University, Beaumont, TX. She enjoys taking continuing education courses to achieve optimal care to her patients! In her time off she also enjoys spending time with her family and her cat, Waffles. She has rescued many animals and loves to help her community in any way possible.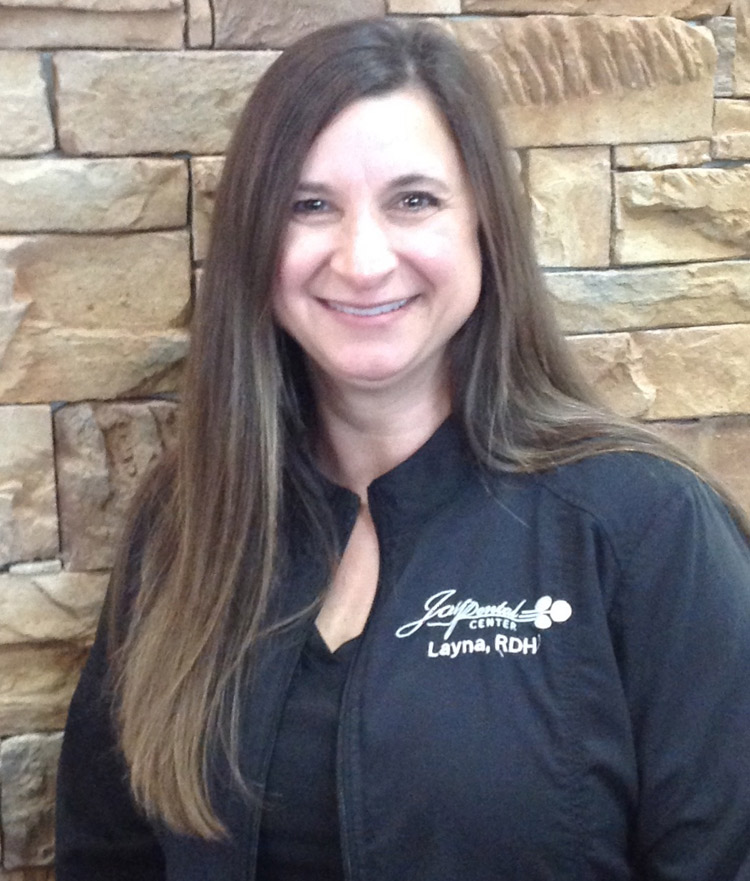 Layna, RDH

Dental Hygienist
Layna is a 2006 graduate from Lamar Institute of Technology of Beaumont, Texas. Her favorite part of dental hygiene is patient care as a whole. Studies show that the mouth is connected to the rest of the body; because of that Layna also considers the heart, mind, and soul when treating patients. Layna recently celebrated 20 years of marriage with her husband. They have a son,18, and a daughter,15, and one very big dog that runs the show. She loves to read, write, and laugh. Jesus ,family, and friends are important to her. Home is her favorite place to be.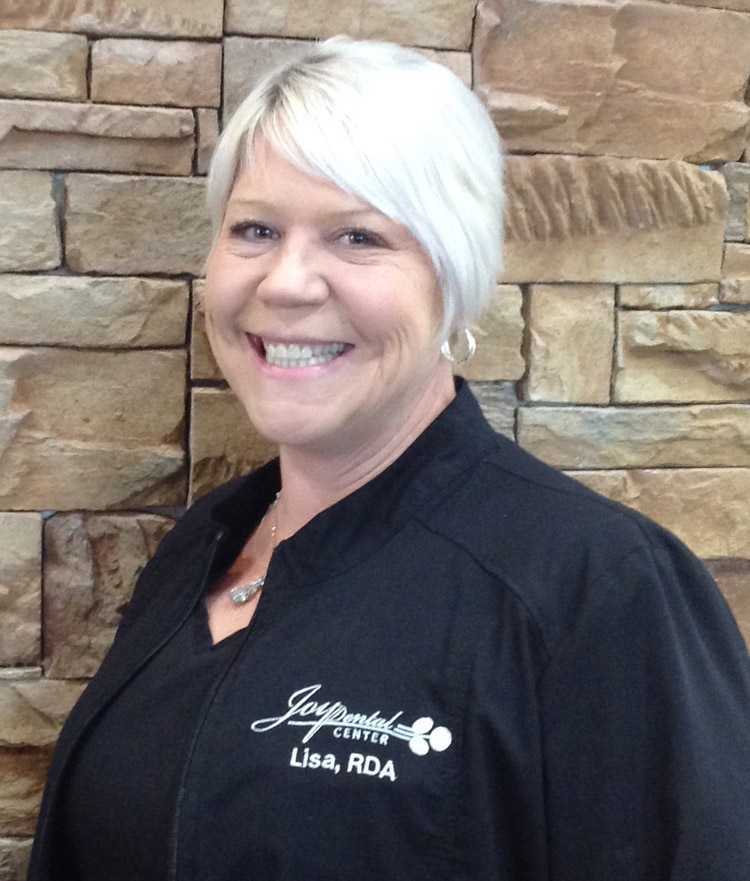 Lisa, RDA and Clinical Manager

Dental Admin Assistant
Lisa has been a Registered Dental Assistant for over 9 years, making people smile from her hometown of Baytown, Texas. She received her dental assisting license from The Academy of Health Care Physician in 2008. She is our very own "air traffic controller" and does a fantastic job keeping our dentists pointed in the right direction! She is a mother of one daughter and her beloved dogs. She enjoys making people smile and spending time with family. Using her knowledge of dentistry to encourage and educate others, she continues her dental career with Joy Dental Center to bring many smiles to each and every patient.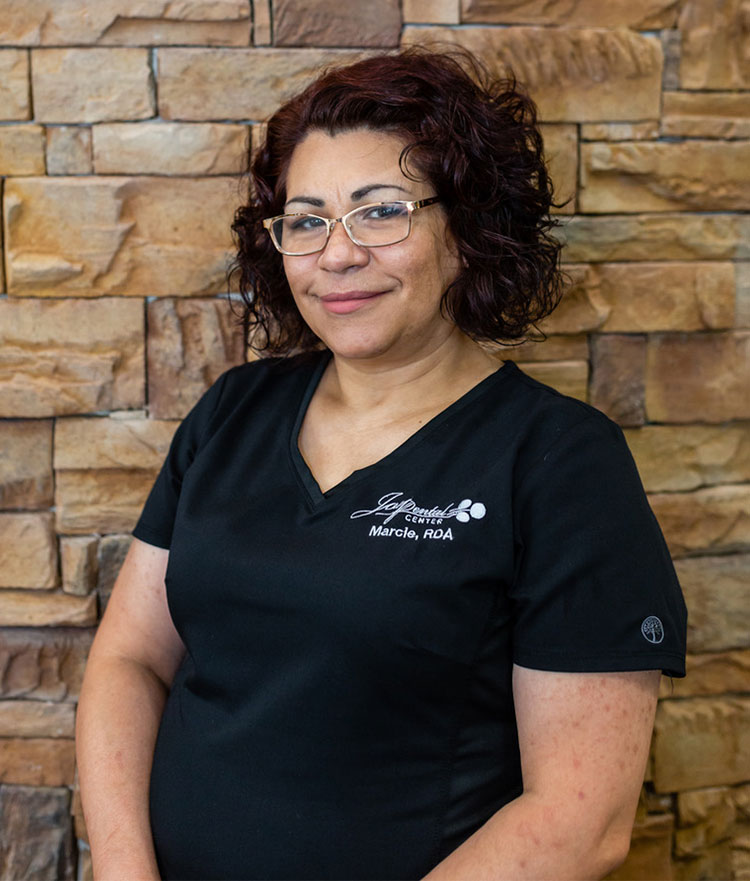 Marcie, RDA

Dental Assistant
Marcie, a Registered Dental Assistant, has worked in the dental field for 25 years and of which, 10 years alongside Dr. Cumberbatch. Her passion for dentistry started when she was a receptionist for a periodontal office. She really enjoys being able to meet and treat the individuals in our community everyday through her work. Her charisma is seen even outside Joy Dental Center as she supports her two teenagers in their BHISD school activities. She has been married for 23 years to her husband ,an army veteran and Barbers Hill graduate. Her personal hobbies include doing crafts, spoiling her dogs in every which way possible, and reading books.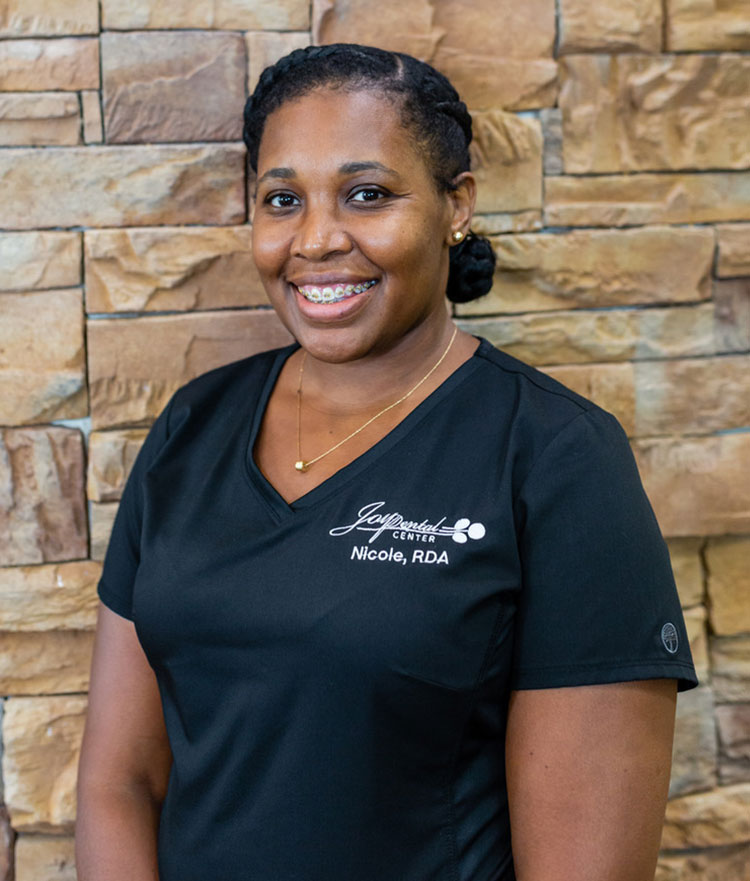 Nicole, RDA

Dental Assistant
Nicole is a Registered Dental Assistant and has been practicing since 1996.She is a native of New Orleans, LA where she received her license from LSU Dental School. Nicole truly enjoys her career and prides herself in a job well done. She works close beside the doctors to create a relaxing dental experience while developing friendships with each patient. Every morning we look forward to her greeting us with a smile! When she is not at Joy Dental Center, she spends time with her 3 sons and 2 grandchildren, traveling, and cheering on the Saints.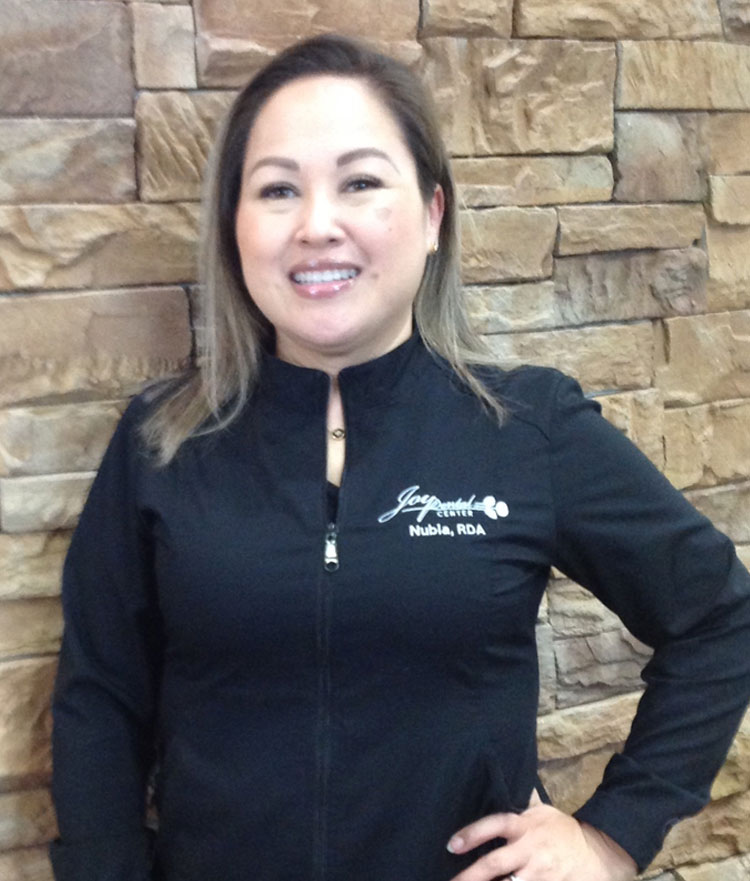 Nubia

Registered Dental Assistant
Our Native Houstonian Nubia has been a Registered Dental Assistant for over 20 years. Her clinical training as a dental assistant gives her the ability to treat and comfort patients. She takes pride in showing compassion to our patients and believes it is an integral part of her role here at Joy Dental Center. She loves working alongside Dr. Cumberbatch and helping create beautiful and healthy smiles.
Nubia has been married for 10 years and is the mother of two sons and one daughter. She enjoys gathering her family together, cooking and creating wonderful memories with her kids. She takes pride in her chair side manner, her compassion and integrity. She believes you must have ability to live up to your potential, to meet your goals and to allow your potential to expand and make room for new ones. As one of our dental and administrative assistants she will strive to help you feel very comfortable during all your visits with us at Joy Dental Center with her bubbly personality and the happy atmosphere she creates.​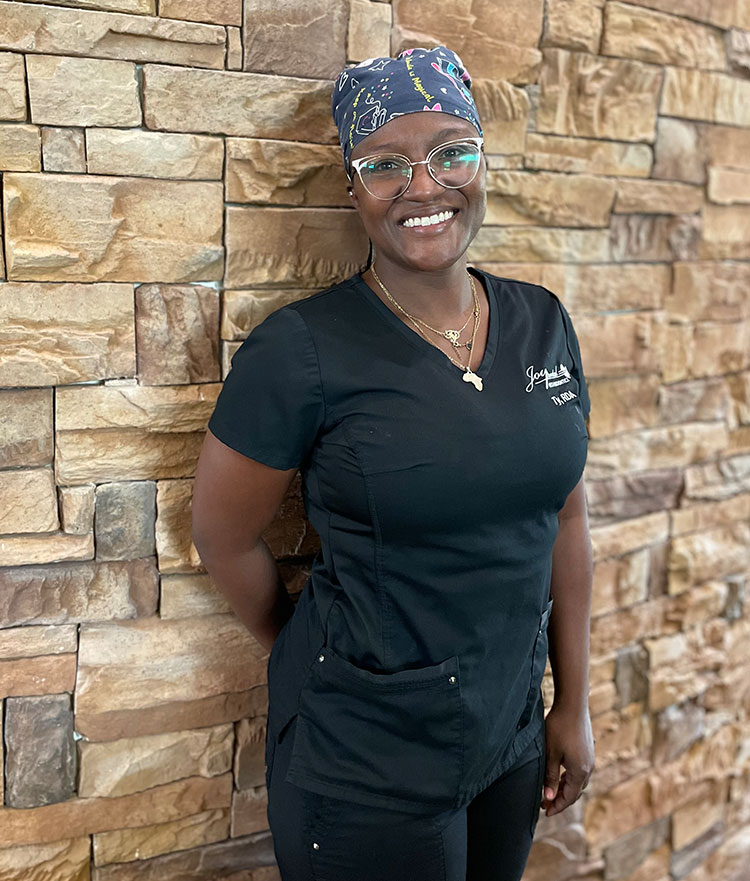 Ty

Registered Dental Assistant